Features
---
VirES for Swarm — Web Client
---
Here is a demonstration of the main features of the VirES for Swarm web user interface.
Slides with detailed information on service usage can be found here.
Various Swarm product data can be visualized on the platform plotted over the globe and shown in a scatter plot. The scatter plot allows for dual y-axes with independent zoom and panning features. Different variables can be plotted in multiple vertically-stacked plots sharing the common x-axis. The time slider and various controls offer the possibility to make selections and set criteria for data filtering and visualization which immediately take effect on the display.
The subset of Swarm data selected by the user in this way can be downloaded in different file formats. The downloaded data can be combined to fit various use cases.
VirES allows visual and numerical comparison with geomagnetic models, analysis with respect to various ancillary data and generation of publication-ready plots and diagrams in an intuitive and powerful yet customizable interface.
VirES for Swarm — API
---
In addition to the web graphical user interface, the data can be accessed directly trough the VirES server API using an alternative client such as the VirES Python client.
VirES for Swarm — Heliophysics API
---
Selected datasets can be also accesses through the Heliophysics API (HAPI). For more details about see the description of the VirES for Swarm HAPI server.
VirES for Swarm — Jupyter Lab
---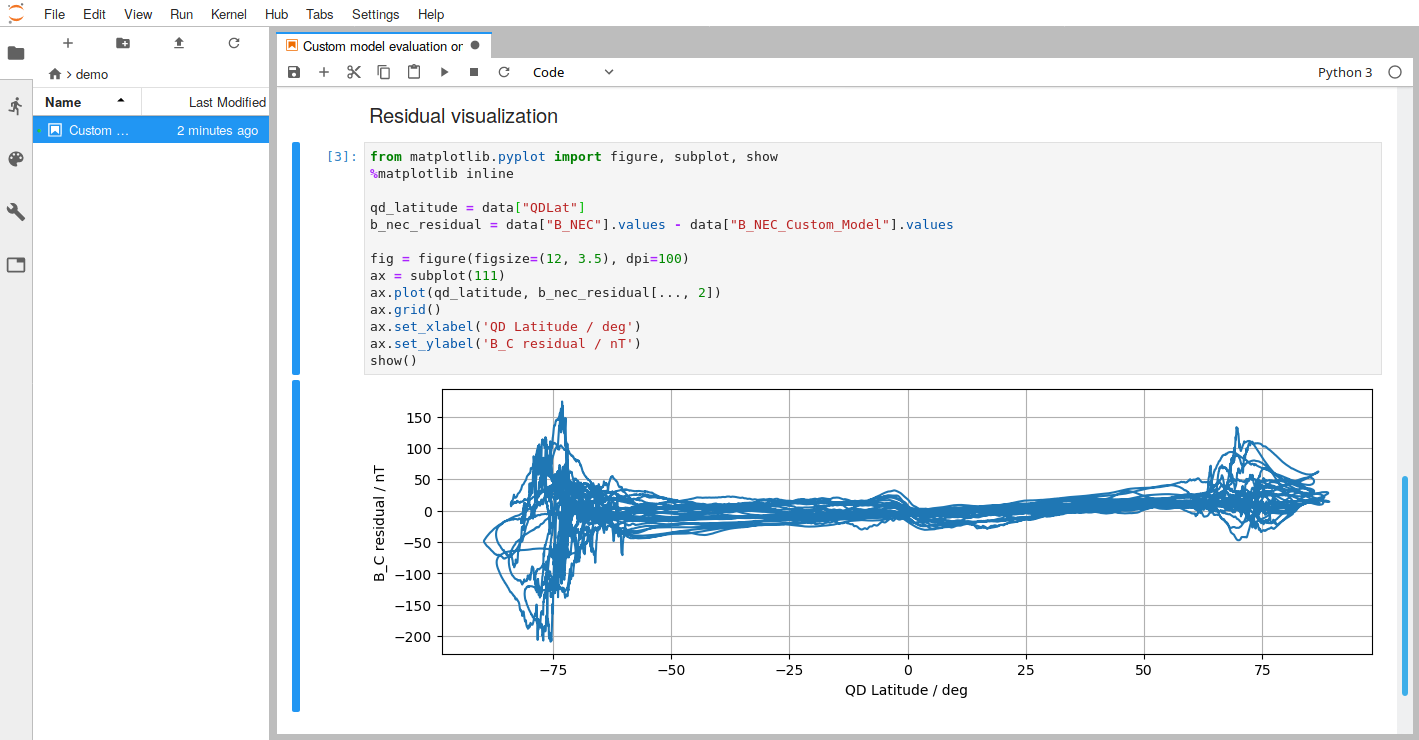 The direct data access using the VirES Python client can be performed in Jupyter notebook running in the VirES for Swarm Jupyter based Virtual Research Environment (VRE).
To access the VirES for Swarm Jupyter Lab you need to have a VirES account (sign up) and login in VRE.